2020年 日本多読学会 年会

JALT のER-SIG(Extensive Reading Special Interest Group)との共催

日時 8月22日(土曜)午前9:45から午後6時頃

場所 オンライン会議システムのZOOMのミーティングルーム

参加申し込みはこちらからどうぞ





基調講演者 リチャード・デイ氏 (Professor Richard Day)
日本時間11:00amハワイからライブ講演(現地金曜16:00-)

その他の研究発表、セミナーは8月初旬にプログラムが明らかになります

基調講演の時間帯以外は日本語ベースと英語ベースの二つの ミーティングルームに分かれます。

Dr. Richard R. Day is a professor in the Department of Second Language Studies, University of Hawai'i. His primary research and instructional interests are second language pedagogy and teacher education. Dr. Day's most recent book is

Teaching Reading

(2nd

edition). He is the co-editor of the online scholarly journal,

Reading in a Foreign Language.

He has been a visiting professor at Ashiya University.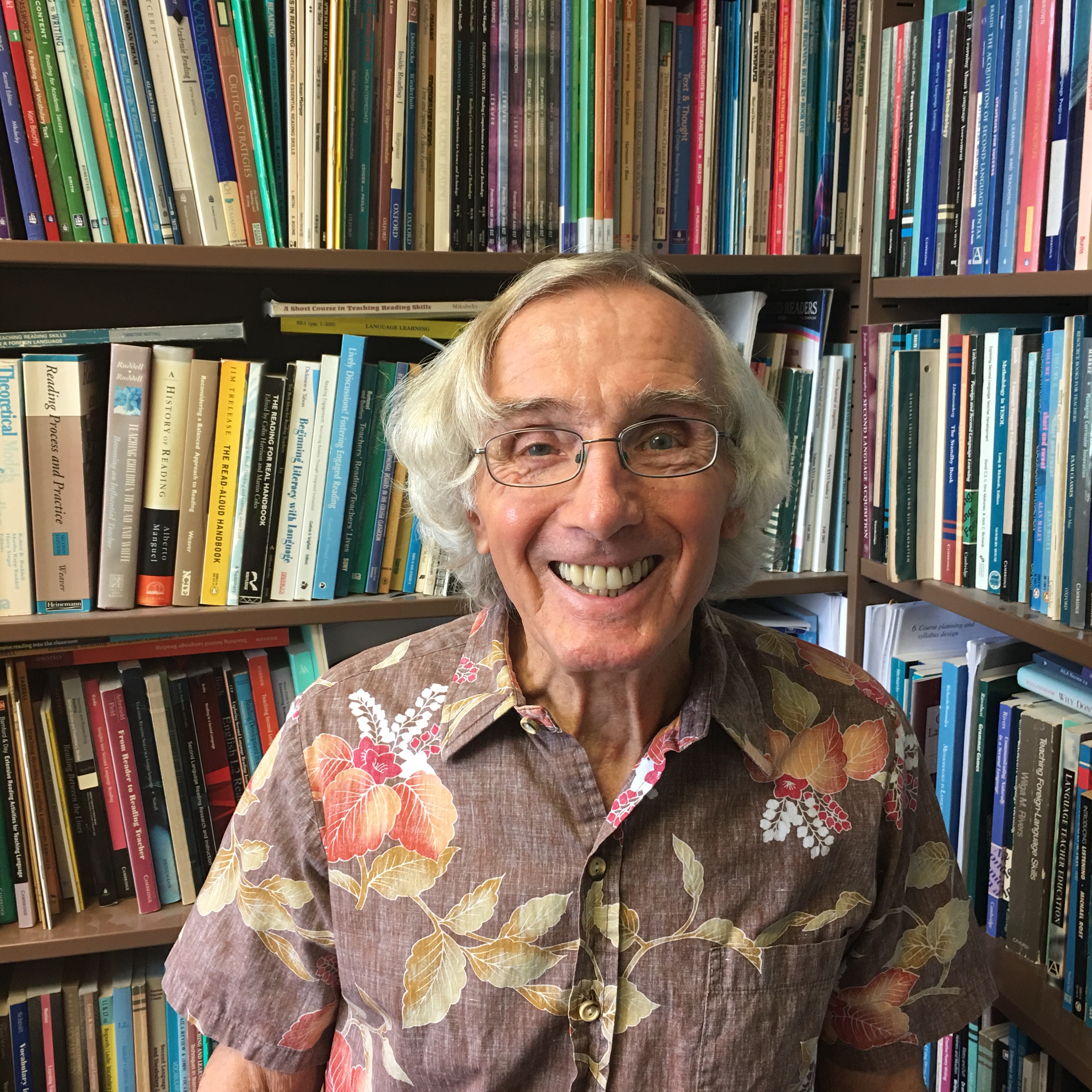 Plenary Title : Extensive Reading in Practice
Richard R. Day
Abstract: The focus of my presentation is on how extensive reading is actually used in second and foreign language (L2) contexts and its impact. I begin with a brief overview of extensive reading in which I discuss the history and nature of extensive reading. Next, I go over the ten principles that my colleague, Julian Bamford, and I formulated from our analysis of successful extensive reading programs. This is followed by a discussion of the findings of a study on the practice of extensive reading and the extent to which the 10 principles were reported to have been used. I then go over the effects of extensive reading on L2 learning. My presentation concludes with some speculation on the practice of extensive reading in the near future.